ISTC has an open admissions policy for incarcerated men and women within the geographical jurisdiction prescribed by the Alabama Community College System Board of Trustees. Admission decisions will be made without regard to the applicant's race, color, disability, sex, religion, creed, national origin, sexual orientation or age.
All individuals seeking admission to ISTC must
be at least 16 years of age
have the recommendation of the correctional facility job board
complete and sign an ISTC admissions application
achieve the required score on the ACCUPLACER or Test of Adult Basic Education (TABE)
provide one (1) primary form of identification
Individuals seeking admission to an associate degree program must hold a diploma issued by a regionally and/or state accredited high school or have earned a GED (official transcript required).
Individuals seeking admission to a certificate program who do not have a diploma issued by a regionally and/or state accredited high school or GED may enroll in some career technical courses utilizing the Ability to Benefit criteria. Additional information about enrolling at ISTC can be found in the ISTC College Catalog and ISTC Student Handbook.
---
How to Become an ISTC Student
STEP 1 Individuals interested in attending ISTC should contact their classification officer
STEP 2 Qualified applicants then participate in ACCUPLACER and/or Test of Adult Basic Education (TABE) testing and complete an application for admission
STEP 3 New students meet with their advisor to complete the enrollment process
---
---
---
---
Job Placement Assistance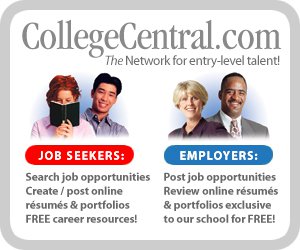 The ISTC job placement team takes pride in helping our graduates locate and secure meaningful, sustainable employment. Team members identify employers who are eager to hire qualified ISTC graduates and partner with career technical instructors to ensure students have the skills employers value. Team members also match graduates to quality jobs and work with them to make an effective transition to the workplace. New in 2020, ISTC graduates can click here to post a resume' and search for jobs using the College Career Network. Graduates and employers can also contact the job placement team at grad.assistance@istc.edu or 334-514-5053.
---
---
Second Chance Pell Program
The Second Chance Pell program is a nationwide initiative sponsored by the United State Department of Education designed to assist incarcerated students pursuing postsecondary education. ISTC students interested in taking advantage of the Second Chance Pell program must meet all admissions requirements, complete a Free Application for Federal Student Aid (FAFSA) form, and maintain satisfactory academic progress. Additional information about participating in the Second Chance Pell program can be found in the ISTC Student Handbook.
---
---
Student Achievement and Organizations
ISTC recognizes student academic achievement each semester through the Dean's and President's lists. Students recognized on the Dean's list have a semester grade point average between 3.5 and 3.9 and have completed a minimum of 12 credit hours of college-level work. Students recognized on the President's list have a semester grade point average of 4.0 and have completed a minimum of 12 credit hours of college-level work.
ISTC Student Ambassadors are a small group of students dedicated to the positive promotion of the College. They represent ISTC to visitors, stakeholders and prospective students, giving tours and speaking about their college experience. Ambassadors must maintain a 2.5 grade point average, have a strong work ethic, display a positive attitude and a sincere desire to help students.
The ISTC chapter of the National Technical Honor Society, was chartered in 2018. NTHS membership is by nomination only. Candidates are nominated by their instructors, who confirm that they demonstrate a variety of skills essential for success in the workplace; not only technical skills, but also a positive attitude, teamwork, initiative, dependability and leadership. Candidates must also maintain a 3.5 grade point average.
Beta Psi Gamma is the ISTC chapter of Phi Theta Kappa Honor Society, the international honor society for two-year colleges. PTK provides recognition for academic excellence and opportunities for students to grow as scholars and leaders. To qualify for membership, students must have a cumulative grade point average of 3.9 or higher. PTK members work together on service projects designed to give back to their community. PTK membership provides students with networking opportunities and access to scholarships to help them further their education.
---
---
Transcripts
In compliance with the Family Educational Rights and Privacy Act (FERPA) of 1974, J. F. Ingram State Technical College only releases transcripts of a student's work upon receipt of the student's written request, except where educational or governmental officials have a lawful need for the information.
Transcripts covering a student's secondary and previous college education that have been submitted to J. F. Ingram State Technical College to meet admission requirements become part of the student's official record and are considered the property of the college. ISTC transcripts include work completed by the student at ISTC only; ISTC does not reissue or certify copies of transcripts form other institutions.
Students seeking a copy of their transcript should complete a Transcript Release Form and mail it to Admissions Office, J. F. Ingram State Technical College, Post Office Box 220350, Deatsville AL 36022-0350.
To request an Ingram State Technical College transcript, use the button below to link to Parchment's website. Please use your former six-digit AIS number as your "Student ID" while requesting transcripts.
Please contact 334-285-5177 if you have any questions.
Request ISTC Transcript
parchment.com
---
---
Tuition and Fees
Tuition, fees and special costs are waived for one career technical program completion per student. Students enrolling in a second career technical program should refer to the 2022-2023 Tuition and Fees chart for cost information. It is the policy of ISTC that students who are paying tuition must have the financial status of CLEAR no later than seven (7) days after the end of the drop/add period. If the status of the student is not CLEAR at that time, the student will be withdrawn. Additional information on tuition and fees, including refund policies can be found in the ISTC Student Handbook.